Solvent Extraction Plant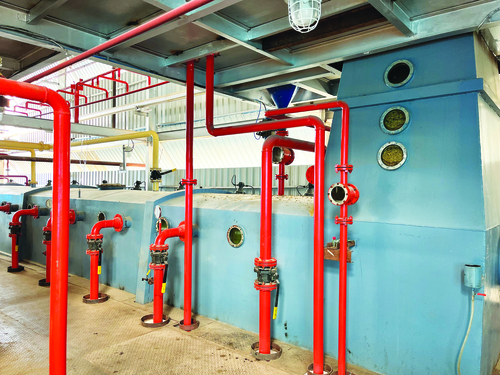 Solvent Extraction Plant
Product Description
Solvent Extraction Plant is an industrial facility designed for the extraction of oils, fats, and other valuable compounds from various raw materials, such as seeds, nuts, or plant material. The process involves using solvents, typically hexane, to dissolve the desired substances, separating them from the solid material. Solvent Extraction Plants are commonly used in the food industry for extracting vegetable oils, in the pharmaceutical industry for obtaining active pharmaceutical ingredients, and in other industries to extract valuable compounds from natural sources.
FAQ:
Q: How does a Solvent Extraction Plant work?
A: Solvent Extraction Plant uses a continuous or batch process to extract oils and other compounds from raw materials. The raw material is crushed or ground to increase its surface area, and then it is mixed with a solvent, such as hexane, to dissolve the desired components. The mixture of solvent and extracted compounds is then separated from the solid residue through various processes like distillation or evaporation to obtain the final product.
Q: What are the applications of Solvent Extraction Plants?
A: Solvent Extraction Plants are widely used in various industries. They are employed to extract vegetable oils from seeds and nuts, essential oils from aromatic plants, active pharmaceutical ingredients from medicinal herbs, and bioactive compounds from natural sources for the nutraceutical and food industries.
Q: Is the use of solvents safe in the extraction process?
A: When operated under appropriate conditions and regulatory guidelines, the use of solvents in a Solvent Extraction Plant is considered safe. Proper equipment and safety measures are implemented to prevent any solvent residues in the final product. Additionally, solvent recovery systems are often utilized to minimize waste and ensure environmental safety.
Q: Can Solvent Extraction Plants be environmentally friendly?
A: Solvent Extraction Plants can be designed with environmental considerations in mind. Using greener solvents or adopting eco-friendly practices for solvent recovery can enhance the plant's environmental friendliness and sustainability.